Mozaix Inc. designs and creates hand-crafted mosaic art for residential and commercial installation. We create custom designs as well as offer you a wide selection of designs for you to choose from.  If you have your own idea or concept, we will work with you to achieve your vision.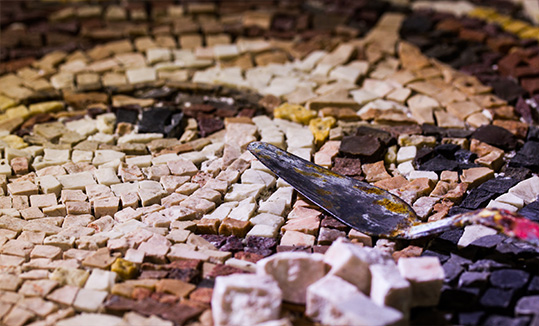 Who is Mozaix Inc.?
Mozaix Inc. is an online, custom art boutique specializing in hand crafting mosaic art for the general public and architectural industry professionals. We craft our mosaic for a host of international clients, and provide consultation on how best to incorporate mosaic into your indoor and outdoor spaces.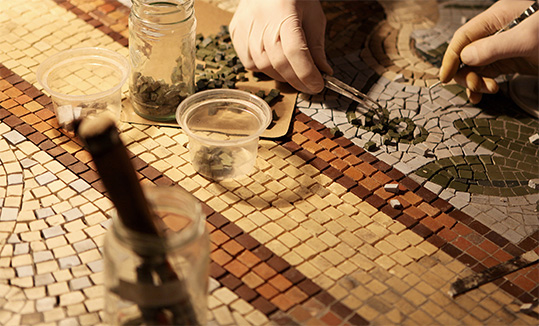 What is mosaic art?
Mosaic is the art of creating images from small pieces of stone (tesserae), glass or other materials. Mosaic work is very special form of art made by assembling hand cut natural marble, semi-precious stones, or other material to form a beautiful image.  The result is stunning!
Mosaic art is often used as decoration and hung on a wall similar to a 'painting'.  It is also installed directly as flooring or on entire walls, and even as a dining room table top, in pools, bathrooms, kitchens, and used as art for many different indoor and outdoor spaces. When crafted by professionals, mosaic will last for generations.
Custom Designs
Transform your own artwork or favourite image into a mosaic installation for your home or workplace.
Contact us for a quote to create your own custom mosaic, it's easy!  All we need is the size, a basic idea or actual image, and we will go from there. We 'listen' carefully to you about your 'mosaic vision' and will work very hard to make it come true!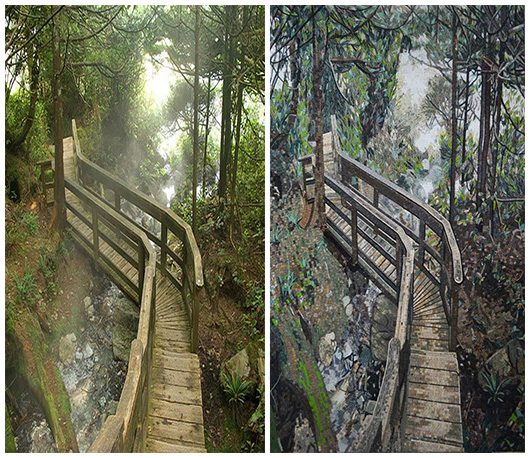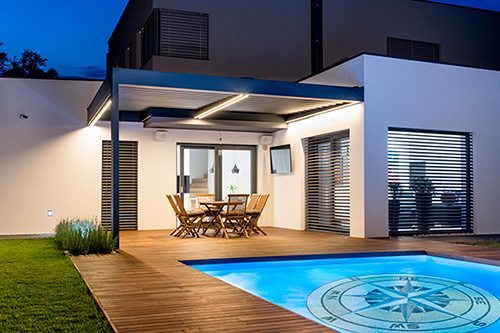 For Architects & Designers
We work directly with architects and interior designers to provide custom mosaics for residential and commercial spaces.
We absolutely love working with Architects and Designers to incorporate custom mosaic within a space.  Whether commercial or residential, indoor or outdoor, our creations will really add dimension, texture and depth to any space. Large or small, all our orders arrive 'ready to install', directly to the site.
Our kitchen came out beautifully and the poppy mosaic is absolutely a show stopper. Thank you so much for all your help with it!
Explore our portfolio of selected projects to learn more about the custom mosaic we have crafted for some of our past clients.
"Design is the fundamental soul of a man-made creation that ends up expressing itself in successive outer layers of the product or service."